Adit and Milla Bali wedding applies earthy color like wood and broken white. The rustic wedding took place in Alindra Villa in Nusa Dua. The spacious garden and the villa design matches the theme well.
How the couple met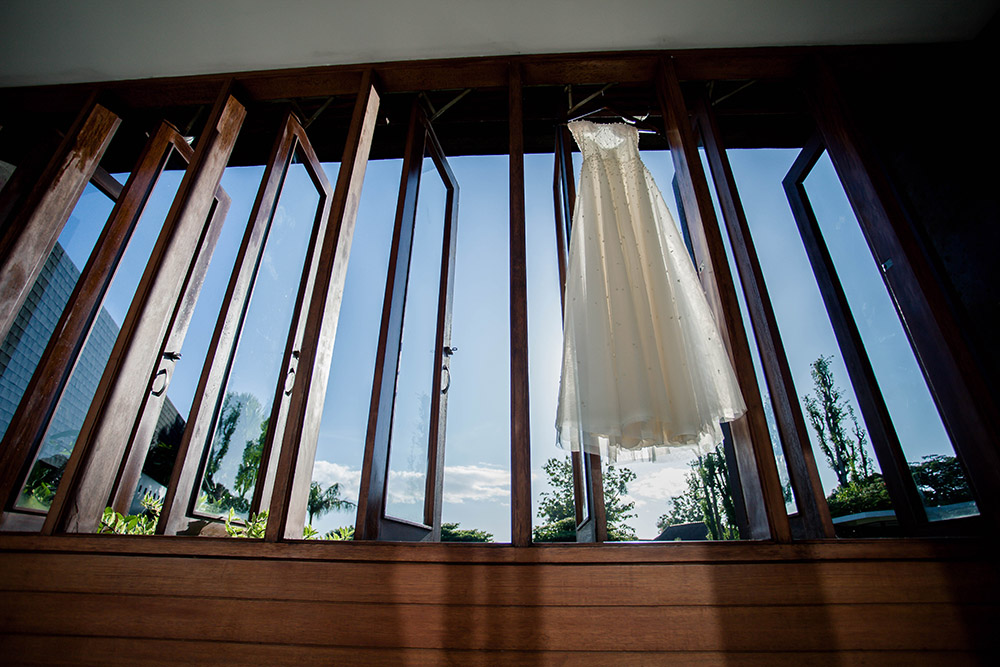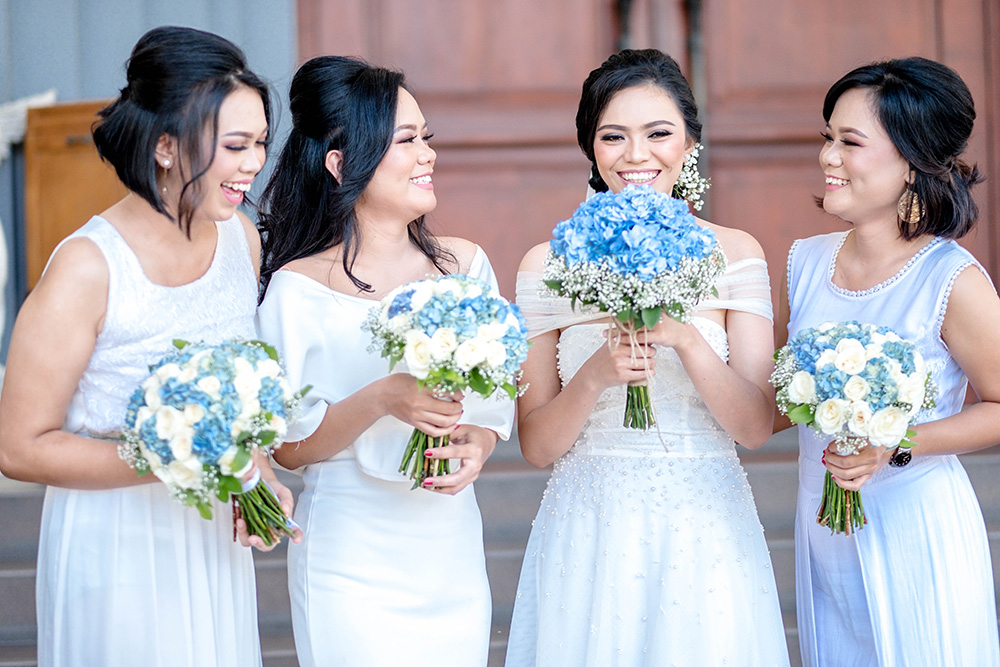 Dated back to 2017, Adit set his eyes to his colleague, Milla. He saw her often in company events. But knowing that she had a relationship with someone else, Adit did not act further. It seems they were and are destined to be together. Months later, the relationship ended. So, Adit took his chance to get to know Mila further. In mid 2018, they realized they were born for each other and decided to tie the knot.
Tying the knot here does not mean a wedding in a chic venue with fairy lights hanging. It was not there yet.
As Milla belongs to Mori tribe in Sulawesi, they should get married in the tribe's way first. The journey from Bali to Milla's house took about a day
There, Milla's parents already appointed a proxy for Adit that understands the language. While proposing Milla, Adit should hand gifts to the bride's family.  Those presents include white cloth, pandanus mat, coins, and some others.  Then, they should have a Mori wedding ceremony. Being Milla's husband meant Adit has become a part of the tribe.
The Weddings of Adit and Milla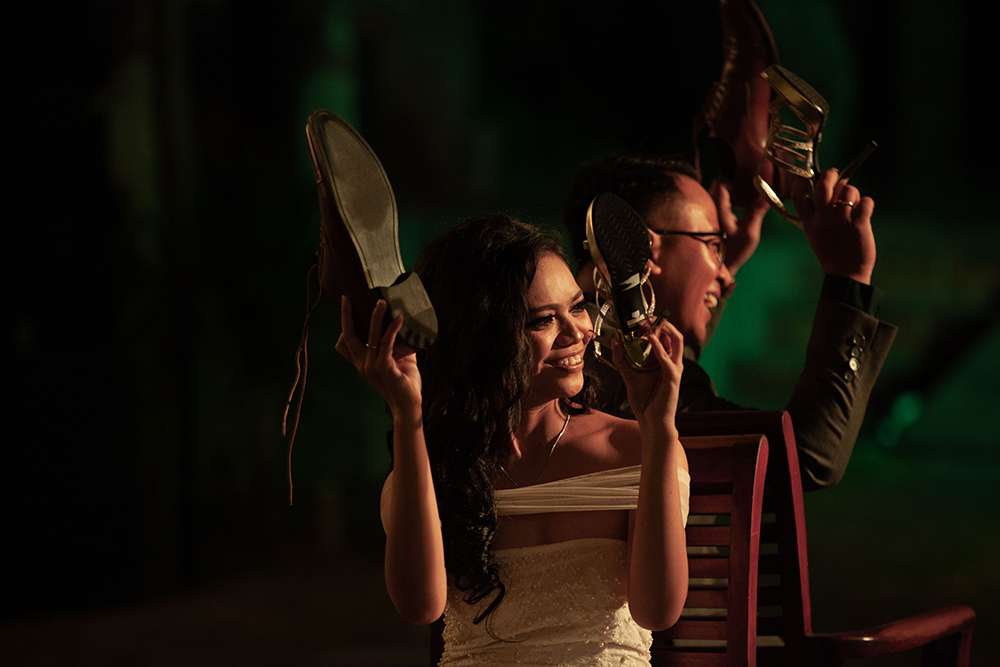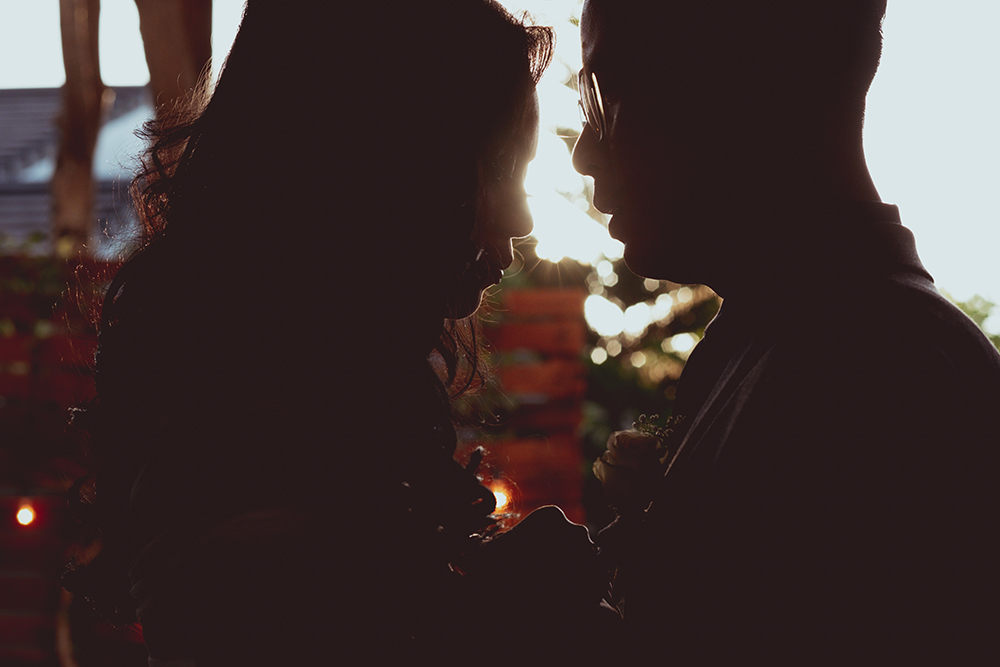 The couple still wanted to celebrate their love and share them with their friends. So, in 2019, they had another wedding. Taking place in Alindra Villa's garden, the wedding was attended by their close circle. They prefer it to be rustic with earthy-colored decoration and wooden elements. For them,  those resemble natural simplicity and warmth. The wedding was indeed warm and fun. It was a moment to meet ex-colleagues and old friends for the couples. 
The bride's bouquet stole everyone's attention. It combines blue hydrangea, baby's breath , and broken white rose. Those flowers are also placed in the tables and corners at the venues. The hanging fairy lights brighten the night sky above them.
That night, Mila was shining in her open-shouldered A-line gown. Her bridesmaid wore an elegant black dress, while Adit was in his navy shirt and grey coat.
How did the wedding go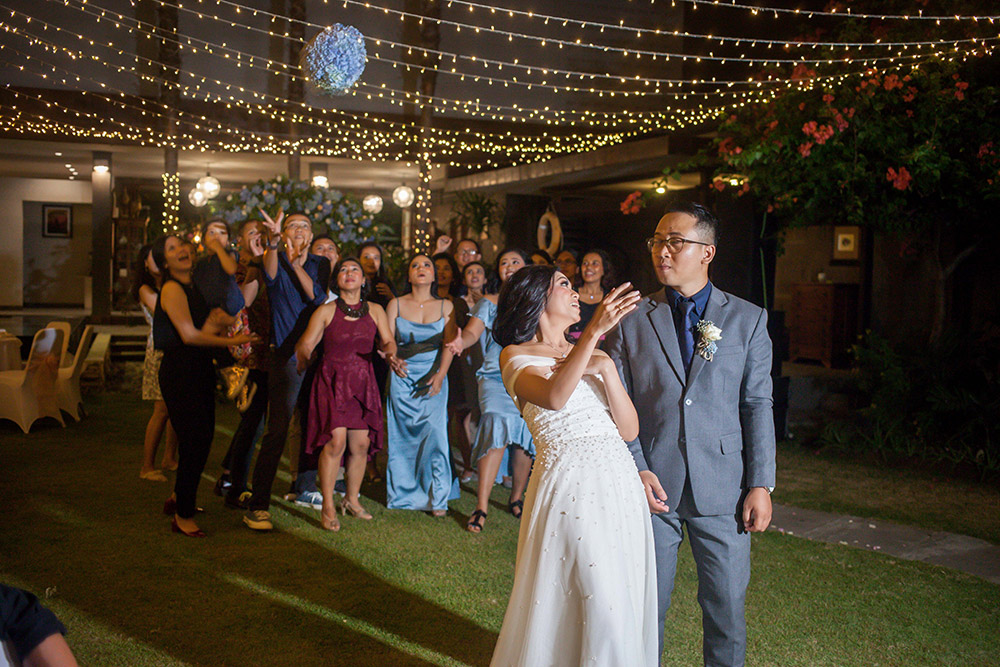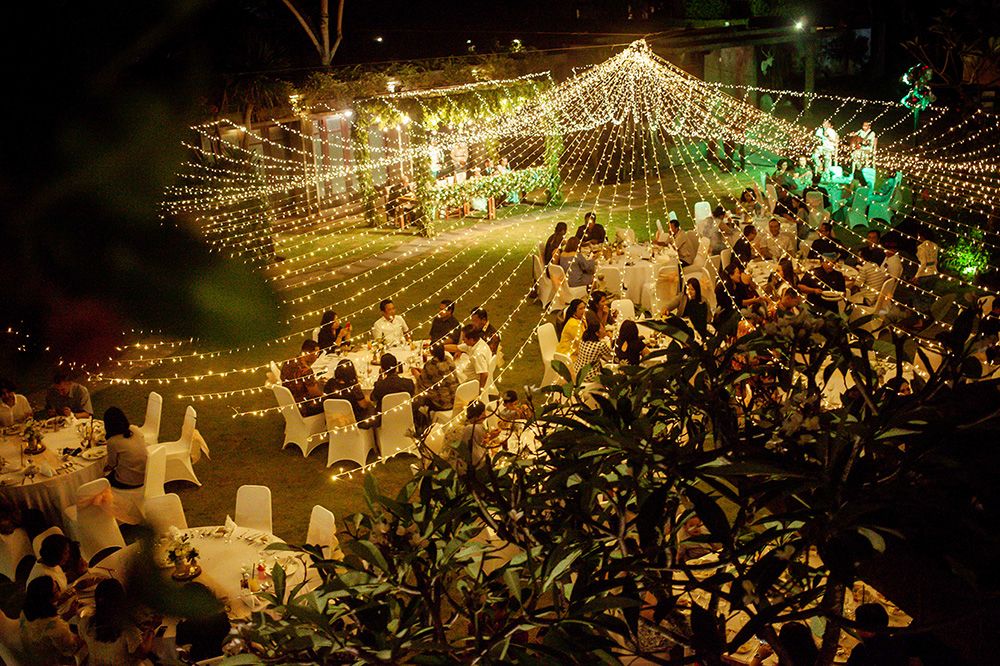 It went as the couple expected. Starting from their entrance with their daughter sprinkling the flowers on the alley. Then, some story telling from their matchmaker. The fun part were when the couple played the shoe game and the bouquet toss. The attendees cheered in joy and made the Adit and Milla Bali wedding merrier.
Tips
Communication is the key to planning a wedding, especially when it comes to budget. There should be a mutual understanding between each couple. Otherwise, they will have  a never ending argument. Find references, ask each other's opinion.
*Images owned by the couples. Courtesy by @dewasatryadi
Planning to celebrate in Bali?
Check our amazing Bali Wedding Packages & Bali Experiences? Check our Amazing Deals & Options:
Parties2Weddings provides Wedding Concierge to help couples to finding and shortlist venues. We also assist couples to customize packages to meet special requirements. Above all, the professional team has great experience will help you to prepare for your big day.
Contact our Wedding Concierge, to connect you to vendors. We work with professional Photographers, DJ, Fireworks, Fire-dance. Fill in the Quote request/ Enquiry form here to continue the process